By doing regular annual maintenance around your home, you can significantly reduce the cost of repairs. Some of the main things that need to be checked are the Heating systems, the Air Conditioner, touch up painting, and if you have any decks, regular power washing at least once a year. In addition, any major appliances should also be inspected to make sure they are still in good operating condition, in order to ensure they are running efficiently.
Every home is different so annual checks and inspections will be as well. For an example, some homes have a separate outdoor installed air conditioner; others have a dual heating and air conditioning system. When it comes to the outdoor models, you need to check and make sure the unit is clear and free from debris, that the condenser fins are not damaged ant the every thing is properly lubricated. If you live in an area where there are winter snows, this should be done in the fall, and the outside unit should always be securely covered before the first snow falls.
Indoor systems should also have the filters replaced on a regular basis. A good rule of thumb is that these should be checked and replaced during the spring and fall. You should remove the floor plates from your duct work, and check to make sure these are clear of any debris and dust. Access panels can be removed, belts and pulley checked for tightness, and any areas that can be oiled by you should be. A few things that are important is that you should always turn of the power before attempting any regular maintenance checks, and ready your owner's manual first.
Now while there are many aspects of maintenance that you can do yourself, some things should be left to professionals. It is a good idea to contact a reputable appliance service technician and get on an annual inspection program. They come in and check things that you don't have access to, like internal electronics. A qualified technician can also identify problems more easily that you can, keeping small things from becoming large repairs. They also have the tools to do a more thorough inspection of your duct work.
For major appliances, refrigerators, stoves, and washing machines, you should pull these out at least once a year to check for fraying wiring, leaking connections and replace them as needed. Make sure that the dryer exhaust duct is clean, because a clogged duct can make your dryer work harder, and take more energy to dry your clothes. It is also a good idea to run a special cleaning agent through both your clothes washer, as well as you dishwasher, especially if you live in areas that have hard water. These cleaning agents are designed to break down deposits that have built up, and make your appliances run more efficiently.
Energy Home Service Air Duct Cleaning
The first step to keeping your heating and cooling system running as efficiently as possible is to get your air ducts cleaned. Unless you have a very efficient system, a dirty air duct will reduce the efficiency of your HVAC system. Additionally, a dirty ducted system can increase your energy costs. An Energy Home Service air duct cleaning Duct Cleaning Newmarket can help you achieve this. Read on to learn more about the benefits of air filtration.
The ducts are the arteries of your heating and cooling system. Without Air Duct Cleaning Newmarket proper cleaning, they could easily become clogged with dirt, dust, pollen, and other pollutants. Regular cleaning can improve the air quality of your home, which can lead to lower utility bills. If you have an older home, you may want to hire a professional air duct cleaner to give your home a new lease on life.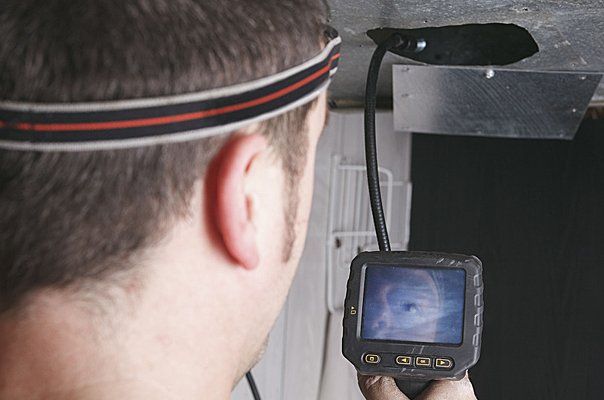 A professionally done air duct cleaning will improve the air quality in your home, improve your family's health, and increase the efficiency of your heating and cooling equipment. Many people don't realize it, but duct cleaning can extend the life of your heating and cooling systems. By utilizing the latest air – filtration – technology, Shipley Energy's air duct cleaning service will help you save on utility bills.
Ducts are essential for the proper functioning of your heating and cooling system. If they aren't cleaned regularly, they can become contaminated and create problems in your HVAC system. This is why it is so important to hire a professional for air duct cleaning. Your heating and cooling equipment will run more efficiently and cost you less. If you haven't cleaned your ducts recently, it is important to replace your filters every few months.
Poor air quality can be harmful for your health. It can cause problems for people with respiratory problems and energy bills. However, you can prevent these issues by hiring a professional air duct cleaning company. Having your ducts cleaned will make your home more comfortable, and you will also benefit from lower utility costs. This will save you money in the long run. You'll have a healthier home and will be less stressed because you're less exposed to pollutants.
It's essential for your heating and cooling system to be running as efficiently as possible. By having your ducts cleaned, you'll get a higher energy bill and better air quality. By ensuring that your air ducts are clean, you'll be helping your heating and cooling system work more effectively. This means more money for you. And a clean home will save you money. And your home will be healthier.